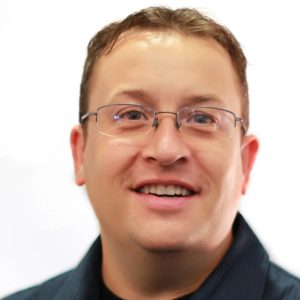 Bob Schnyder
LinkedIn profile:
http://www.linkedin.com/in/bobschnyder
Experience highlights:
Experience: 20 years, 18 years digital marketing, 14 years in Search Engine Marketing (PPC + SEO)
Results driven with a proven track record of growing multi-million dollar eCommerce product lines as well as B2B eCommerce marketing in competitive environments.
Marketing Professional with a track record of success in Online Marketing and eCommerce strategies.
Search Engine Marketing (SEM) Professional and Google Qualified AdWords Professional
Proven experience with online web tracking tools, assess the performance of online campaigns and strategies through metrics, both qualitative and quantitative analysis.
Expert in lead generation marketing strategies & tactics to drive online and offline sales
Strategic thinker, outwitting the competition on Interactive marketing tactics
Time management and organization skills – ability to manage complex schedules and attention to detail. Not confuse activities with results (short term vs. long term)
US Citizen with solid international experience. Conversational in Japanese.
Bob is an online marketing professional who's marketing strategies & tactics have been the subject of several case studies featured in publications such as Wired, Advertising Age, MarketingSherpa and B-to-B online, iMedia Connection, and his industry-specific marketing articles have been featured in NASA Tech Briefs, EETimes, ECN, VAR Guy, iConnectMedia, and Nuts & Volts.
His unique background, a European MBA in International Business, 4 years working in Japan, and over 18 years of digital marketing experience, he provides a cross functional, world-wide perspective to drive customer interaction.
His diverse background in B2B & B2C omni-channel & multichannel marketing & sales, specifically in lead generation and eCommerce via: PPC, SEO, B2B social media, retargeting, branding, mobile, landing page optimization and implementing analytics solutions, provides a unique and well-rounded set of skills that will benefit your company. He has owned strategy, execution and measurement of integrated marketing programs and campaigns and has managed teams and collaborated with sales, product marketing, UI/UX developers, and technical teams throughout all facets of his career.
Most recently, Bob was responsible for all traffic and customer digital experience for ZOOM+, a pioneer of On-Demand healthcare, where he managed all digital marketing budgets while reducing overall average CPA (cost/acquisition) in 6-weeks from $175 to $55, driving efficiencies via paid search & paid media (display, retargeting, topics) via: Google, Google Display Network, Bing, Facebook, LinkedIn, Twitter, and Yelp. He grew, built, and managed the marketing automation & email programs via Act-On with direct connections into Salesforce.com, targeting a database of over 250,000+ records, adding 1,000 to 2,000 unique emails weekly. Also, he built and maintained the Digital Marketing KPI (key performance indicators) metrics dashboard for weekly tracking & analysis that drove ongoing actionable results for all 32 product areas and health insurance KPIs (leads through Act-on into Salesforce).
Prior to ZOOM, Bob was Digital Marketing Manager at Webtrends, a pioneer of big data analytics. He was responsible for all digital marketing (Search, Social, and Analytics) and Website management and optimization. He championed the redesign of the current Webtrends.com site redesign which resulted in a 30% increase in traffic due to optimized SEO best practices.
Before Webtrends, Bob was the Manager for Digital Marketing Programs for the Xerox Corporation. His primary roles were digital marketing, social media, and analytics, and he also served as a subject matter expert to help small & medium-sized Xerox Partners & Resellers promote products & services by developing integrated marketing plans across multiple channels and networks.
Previously, Bob owned his own company, BSI-Marketing, that empowered small and medium sized companies with online and off-line marketing solutions. He recommends and implements strategic marketing consulting in various markets, broad and niche: B2B, B2C, electronics, data encryption, medical, call center, water purification, nutrition, real estate, and more. Working with such a diverse base has also provided opportunities to reach niche online verticals that have produced excellent ROI success opportunities. Bob has also embraced social media and has become an expert through experience with client implementation.
During his seven plus years at Sunstone Circuits, he helped transform the company into a thriving Internet business with online sales amounting to about 90% of total company sales. Through innovative and creative marketing techniques, his results-driven, metrics-focused approach provided continued double-digit growth for Sunstone while he worked there.
Prior to joining Sunstone, Bob was head of Sales & Marketing for a Japanese bellows manufacturer, Nabell USA Corporation, as the International liaison and providing strategic direction for their first overseas sales & production facility in North Carolina. He built the company's first Website in 1998, and created several innovative procedures that increased quoting efficiency and improved customer follow-up efficiency.
Speaking and Featured Case Studies
Speaker (Ad-Tech) Presentation:
http://www.imediaconnection.com/content/12955.imc
Case studies:
http://www.marketingsherpa.com/article/case-study/how-to-position-landing-pages
http://www.marketingsherpa.com/cs/cresam/study.html
http://library.marketingsherpa.com/barrier.cfm?contentI=2315
Articles available online:
http://insights.wired.com/profiles/blogs/be-thankful-you-can-now-anticipate-customer-s-needs
http://smallbusinesssolutions.blogs.xerox.com/2011/10/21/solid-ink-%E2%80%93-the-rocky-balboa-of-office-printing-technology/#.VDXHvvldWzY
http://thevarguy.com/blog/xerox-econcierge-showing-partners-money
http://adage.com/article/btob/keyword-landing-page-optimization-circuit-board-maker-migrate-brand/269005/
http://www.techbriefs.com/about-footer-64/28-ntb/features/business-briefs/1214-innovation-through-evolutionary-concepts-and-opportunities
http://www.pcb007.com/pages/zone.cgi?a=21525&z=
http://www.nutsvolts.com/index.php?/magazine/article/internet_and_the_pcb
Contact us if you'd like to speak with us immediately.
Let's Talk!